TANKMUSEUM
Munster, Deutschland


We took our-boy-next-door Henk to visit the Munster Tankmuseum. It used to be a militairy school but since the cold war ended it was turned into a museum.

Hi Phil, I hope you like it!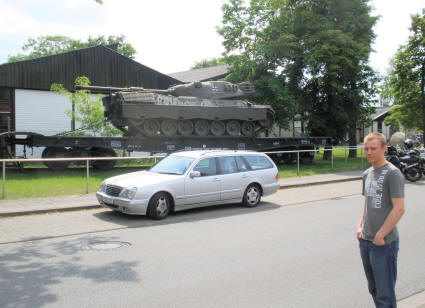 Arriving
The cart with the tank on top has been built in Russia and was confiscated during the war..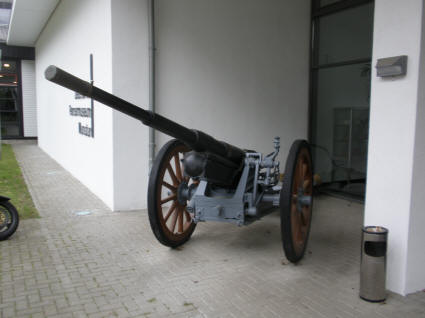 At the door there was a world war I gun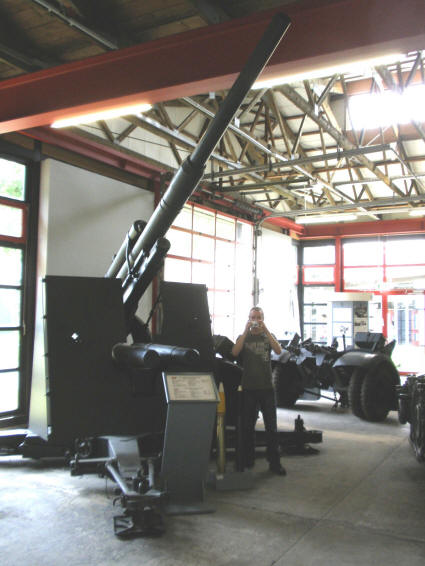 And inside it started with the famous German '88' gun.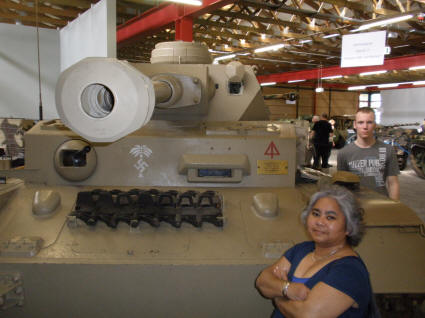 WWII tank...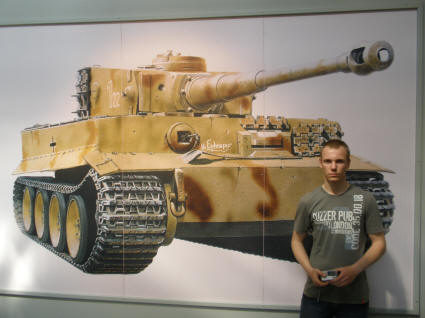 This is the feared Tiger Tank.
But is is not (yet) in the collection.






German tankschool prayer.
Shooting well is not magic, it is an art. Because you need to shoot better than the enemy you have the better brains and a better gun. With this gun, the 8,8, it is possible to shoot a theeth out of a mosquito's mouth... and it's here where you can learn how to do it.







The 8,8
A mean gun!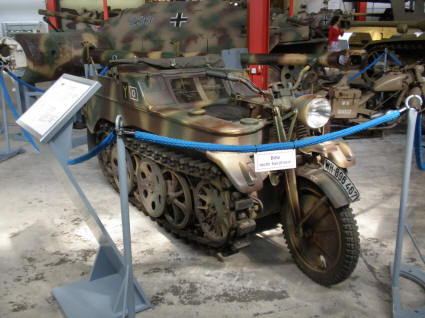 WWII motorbike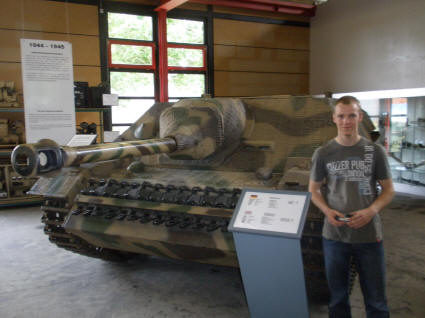 Low-profile tank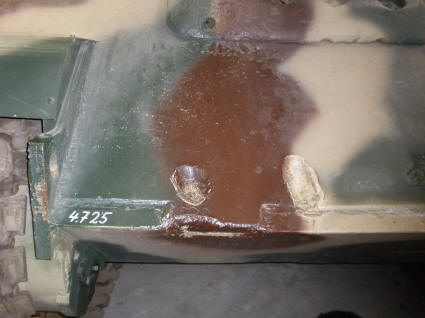 with a few minor scratches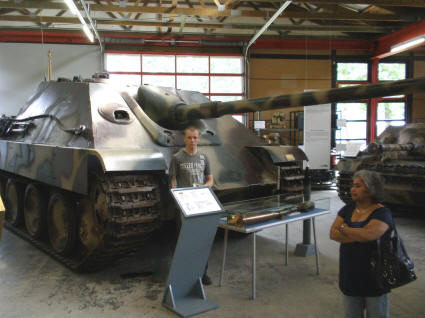 Tank-destroyer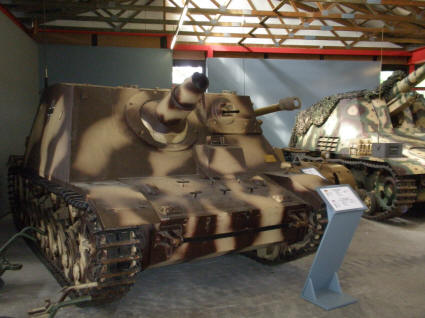 Morter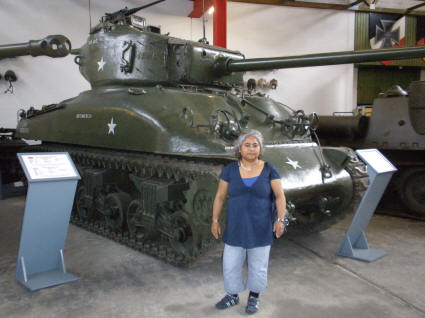 American sherman tank
And it took a lot of courage to start a fight with this monster ...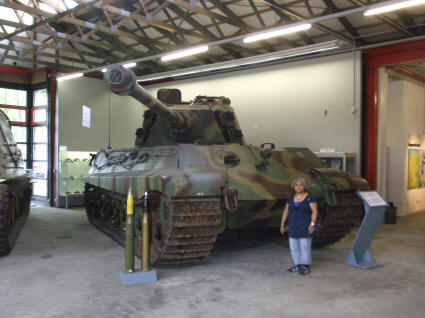 LOOK at the size: The king-tiger!
Twice... maybe three times the size and could kill a Sherman before the Sherman could even reach this tank!
A German officer stated that in a battle a German tank was equal to 6 American tanks. "But there was always a 7th ...."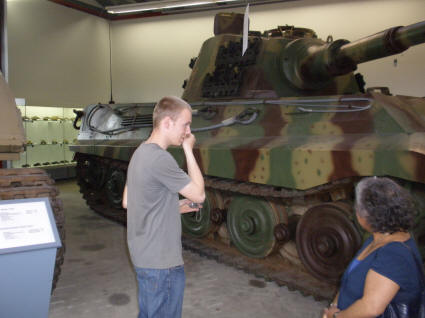 Even Henk was really impressed!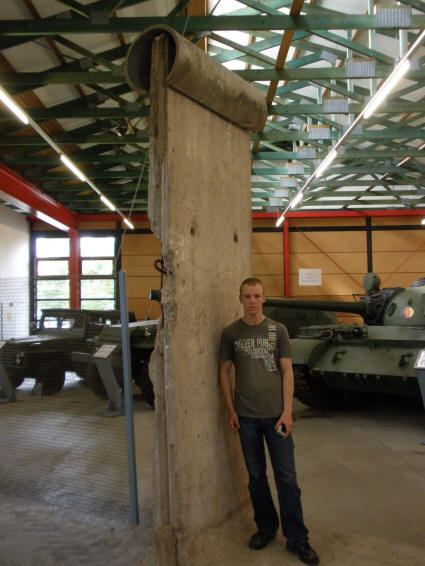 Piece of the Berlin wall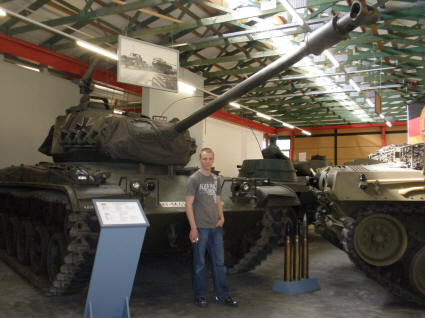 After war tank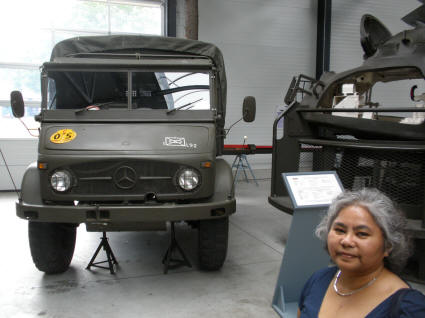 And the famous Unimog






I like the M.A.N. truck ...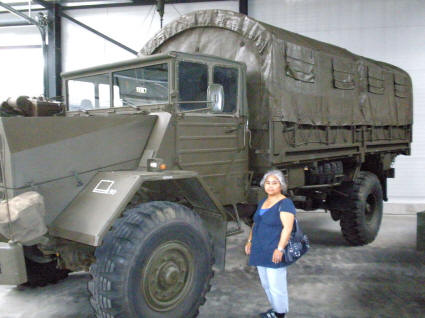 Simple, strong and efficient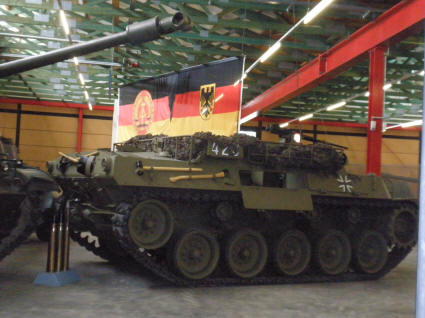 Russian built
After the iron curtain fell, the west German army had suddenly a vew former east-German tanks of Russian origin.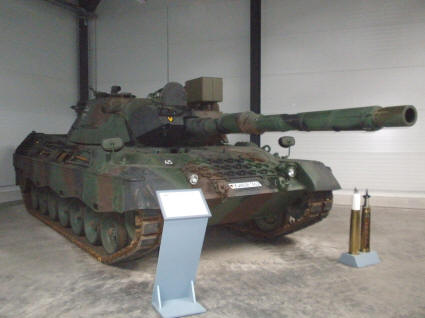 The Leopard.
After-war German tank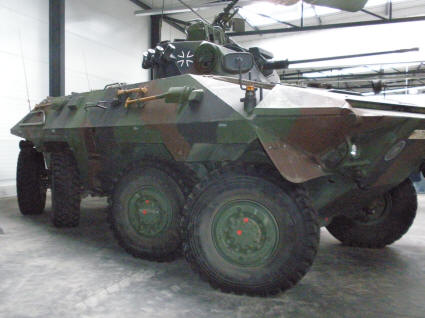 Light weapon carrier.
It has 8 wheels, all wheels have traction and steering!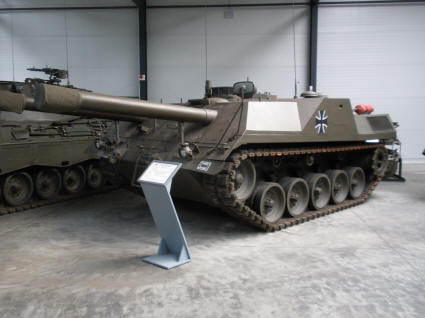 Prototypes
Two barrel tank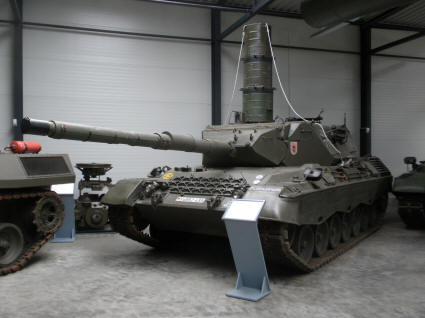 And a tank that can drive under water.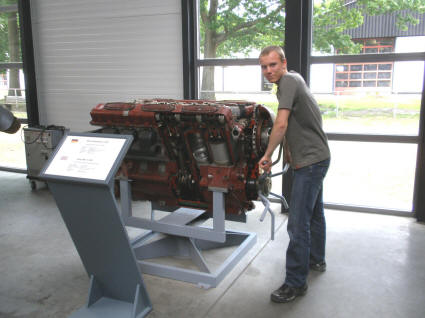 Demo model
Henk studies a heavy V12 diesel engine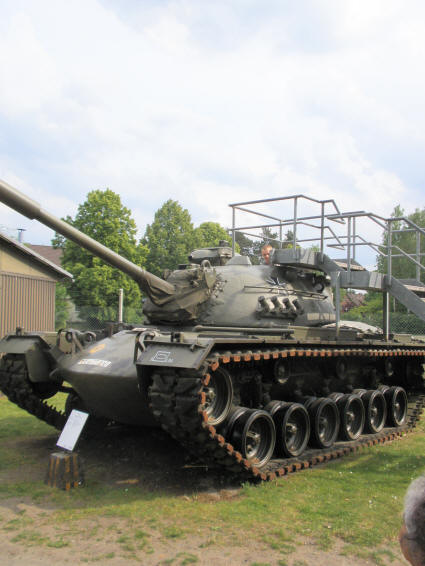 Open for the public
This parked tank was open for the public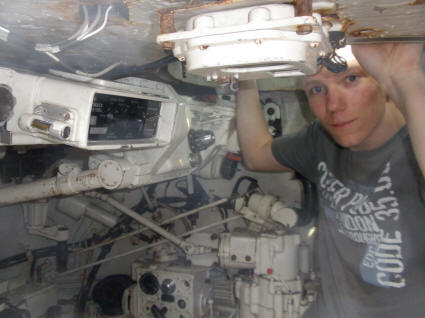 Henk in the turret
Henk tried every lever but was not able to shoot it.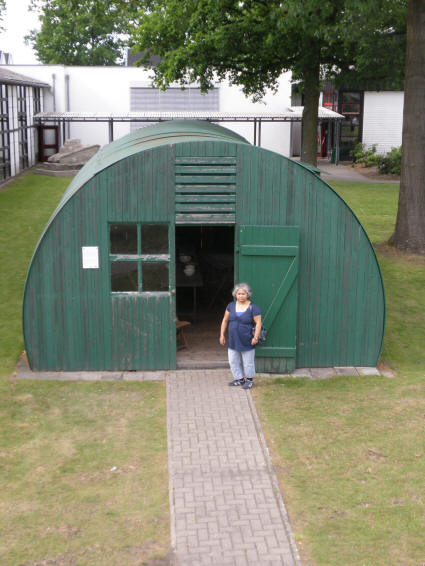 WWII cabin
Designed by mr Nissen, a Canadian.
After the war it was used for housing too, many German civilians didnot have a house anymore ...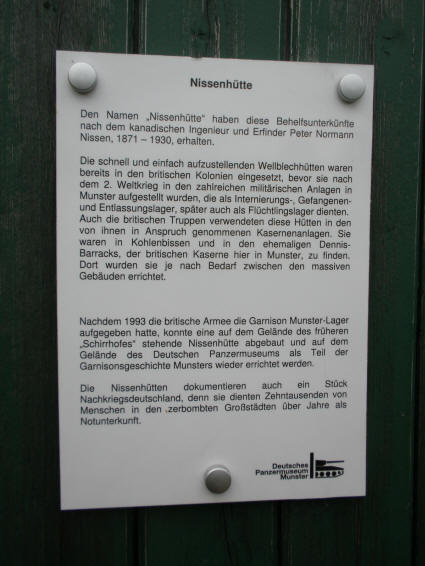 Description
I always tought is was called 'Nissen - Cabin' because it can be placed in a niche. :-)
This sign explanes otherwise.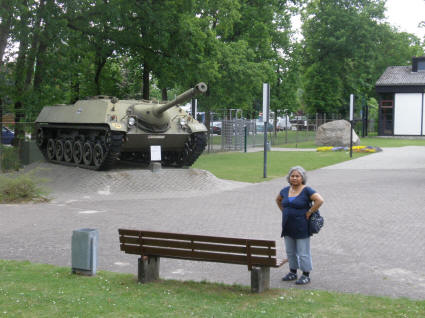 Outside on the parking place
After visiting this museum we went to sleep in a hotel in the city of Lübeck. In the evening we had dinner in a Chinese restaurant. (Roasted Peking duck, delicious!)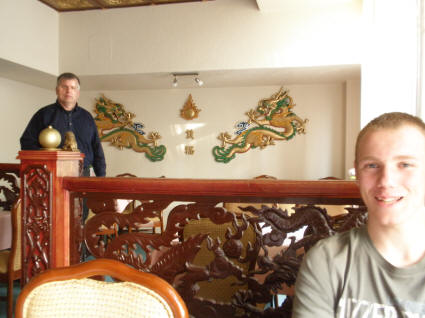 Fist pic with Henk smiling :-)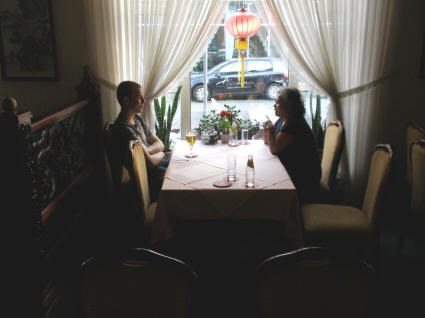 Tina and Henk




Next day:
We made a trip in the German countryside. .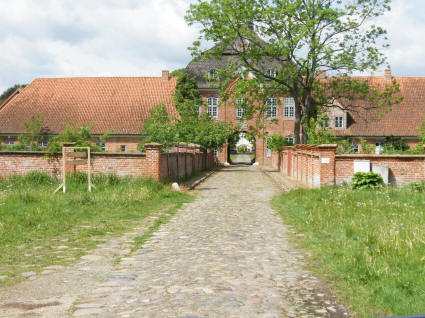 We did see some beautifull castles and the weather was very fine.



We went to the city of Kiel / Laboe to see ...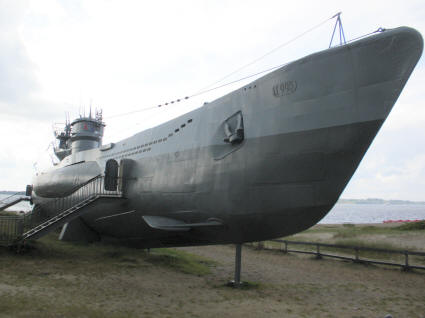 A real German U boot!
Read more ...



Geschiedenisreizen:
- Battle of the Bulge Ardennen Offensief
- D-day stranden in Normandie
- Bij ons op de dijk: keep-them-rolling/
- U-boot in Laboe bij Kiel
- La-coupole V2 bunker
- Tankmuseum in Munster, Duitsland